Los Angeles is not only vast in size, but options for entertainment and activities. This year's venue is a gateway to Los Angeles, with lots of opportunities for attendees to enjoy Los Angeles outside of the conference activities.
Looking for things to do? Check out just a few of the below ideas, and approximate distances from the hotel. It's as easy as renting a zipcar right in the hotel, or just call for a Lyft or Uber.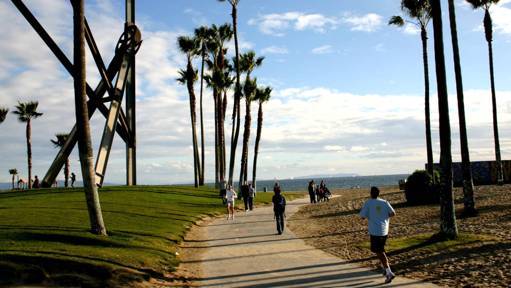 Venice Beach Boardwalk
9 miles
Immerse yourself in the vibrant culture of one of Los Angeles' most famous landmarks. Stretching along Southern California's beautiful coastline and featuring street performers, musicians, and unique vendors, the boardwalk offers an experience you don't want to miss. Relax, people watch, and soak up the sun. Get to Venice Beach now via Lincoln Blvd.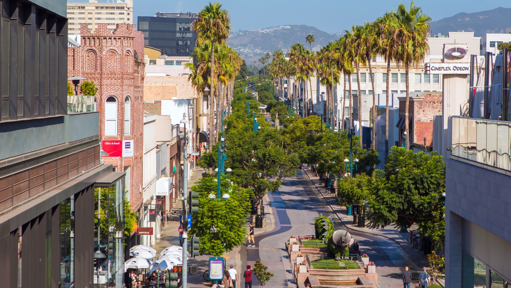 Third Street Promenade
10 miles
Explore the area's latest trends at the Third Street Promenade located in central Santa Monica, featuring high-end boutiques and exclusive dining venues. Including top brand clothing stores, street performers and fine dining, Third Street Promenade is the ideal shopping spot near the Westin LAX. From dusk until dawn, this place is always full of excitement and adventure. Get to Third Street Promenade now by traveling on Lincoln Blvd.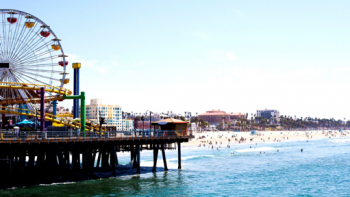 Santa Monica Pier
9 miles
The Santa Monica Pier has been a prime attraction for over 100 years. There is a multitude of fun things to do here – from shopping and riding the Ferris wheel to dining, strolling, and cycling. Venture out to the Santa Monica Pier now by taking Lincoln Blvd.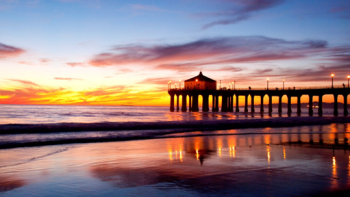 Manhattan Beach Pier
6 miles
Escape to the quiet, more exclusive Manhattan Beach Pier to get away from the busy city and relax. Venture down to the end of the pier to access the free aquarium and explore some of the local sea life. This quaint beach town maintains the perfect balance between city luxuries and a small town feel. Featuring fine dining, high-end shopping and an overall very accessible downtown area, Manhattan Beach is a must. Travel to this exclusive beach community via Aviation Blvd.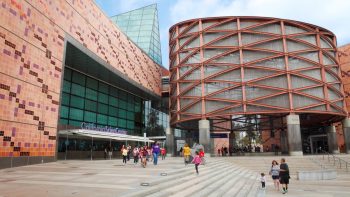 California Science Center
10 miles
Featuring an IMAX theater and expansive science exhibits, the California Science Center is fully equipped to provide you with an exhilarating learning experience. Expand your knowledge of space exploration and our ecosystem or take a virtual adventure in the IMAX Theater. For the best route to the California Science Center, take West Martin Luther King Jr. Boulevard.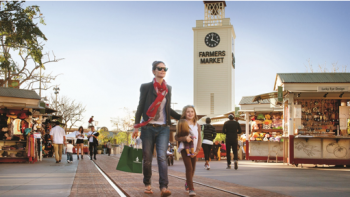 The Original Farmers Market
10 miles
Find the best of Southern California's local produce at the Original Farmers Market. Established in 1934, this market has been providing the area's best produce and dining options for locals and tourists alike. Featuring over 100 gourmet vendors and extensive dining options, the Original Farmers Market will provide you with plenty of options to keep you well nourished. We recommend traveling up West Century Boulevard to reach this L.A. attraction.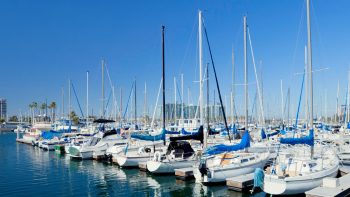 Marina del Rey
10 miles
Venture down to the marina that houses more than 6,500 boats and is known as the world's largest man-made small craft harbor. Enjoy a casual stroll on the waterfront and explore all of the fine dining options that the Marina has to offer. To reach the prime location for views of the Marina, travel via Lincoln Blvd.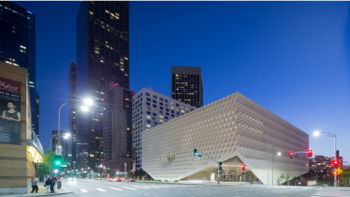 The Broad
12 miles
Exhilarate your senses at the modern contemporary art museum in downtown LA, known as The Broad. Step into the sleek, uniquely designed structure that features over 2,000 exquisite original displays of artwork, including well-known artists such as Andy Warhol. The Broad maintains the perfect balance between classic and modern displays of artwork, featuring pieces dating back to the 1950's. The Broad offers free admission to all and is a quick Uber ride away from the Westin LAX. Get there now via I-110 East.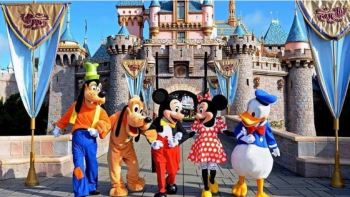 Disneyland
10 miles
Famed amusement park with 8 themed lands. Iconic amusement park featuring 8 themed "lands" with rides, shows & costumed characters.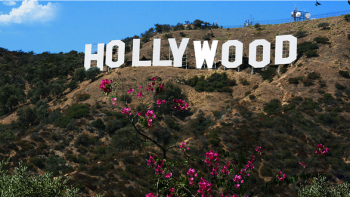 Hollywood Sign
25 miles
Iconic letters atop Mount Lee. Erected in 1923, this symbolic landmark on Mount Lee is often viewed from Griffith Park Observatory.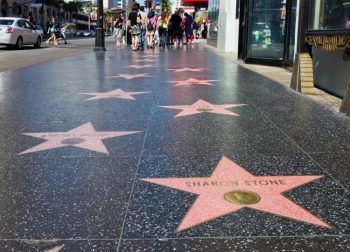 Hollywood Blvd.
13 miles
You can see all the stars as you walk down Hollywood Blvd. If you look down at your feet, you'll see the kind "stars" Ray Davies sang about: the bronze star-plaques, embedded in pink & charcoal terrazzo squares on the world's most famous sidewalk: the Hollywood Walk of Fame.