Proactive Support Professional Certification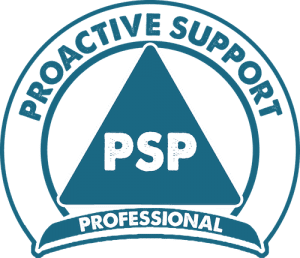 IT professionals, IT consultants, CIOs, IT directors, and IT managers achieve business and professional goals beyond tech with Proactive Support. You attend MacTech Conference to become proactive in your IT and Consulting business; join us at MacTech Conference to become a certified Proactive Support Professional.
Add Proactive Support Professional Certification to your Profile at MacTech Conference
MacTech Conference is where forward thinking IT Professionals hone their technical skills, and the Proactive Support Professional Certification is how they learn the methods of Proactive Support and show their dedication to preventing issues. Come early to MacTech Conference and become a certified Proactive Support Professional.
When you register for MacTech Conference, you'll be able to add this to your registration on the same form. Or, if you've already registered, you can still qualify for the special MacTech Conference attendee discount — and add pre-conference activities, including, the PSP course/exam, to your MacTech Conference registration. See PSP on this page towards the bottom.
Benefits of Attending the Certification Course
Opportunity to learn about and discuss Proactive Support best practices
Listing on the PSP Website
High-quality logo for use on your web site, promotional materials, and/or business cards
The certification course will cover the Proactive Support Professional methodology. The steps you can take in your proactive support offering. The multifaceted aspects your organization should be taking for proper disaster planning. And, how to position proactive support with your clients and customers.
By participating in PSP, you will:
Have your own landing page where you can promote success stories you've had with your customers
Receive a listing on our Proactive Professional Locator
Learn how others have marketed and promoted their services
Help promote the proactive mindset with customers
Have a destination to show your customers the benefits of Proactive Support